Webb Orthodontics
Virtual Treatment Visit
Existing Patients
Thank you for being so understanding when we rescheduled your appointment due to the Covid-19 virus. I would like to keep your treatment on track by conducting a "virtual visit". I would like to see how your treatment is progressing through photos, so I can recommend your next step (changes to elastic wear, turning of your expander, evaluation of how the wires are moving your teeth, etc.) to continue to move your treatment forward and prepare for your next visit in the office.
Please use your phone to take these 3 photos to the best of your ability. I am trying to see the teeth from the front, left, and right when biting down on the back teeth. It seems to work best when the flash is "on". If you happen to have a mouth retractor from the game "Speak Out" or "Watch Ya Mouth", they can be very helpful! Otherwise, small spoons or fingers (after washing them) will work just fine. Please see examples of the photos below.
Once you have taken the photos, they can be emailed to me at sami@webbortho.com. Please include your or your child's name.
We will be keeping you updated as soon as the state and national dental associations allow us to resume seeing patients. Please take care of yourself and your family, stay safe, and I look forward to seeing you soon!
Dr. Sami Webb
Email Photos
Email photos to Dr. Sami Webb. Please include child's name in subject line.
Email to Dr. Webb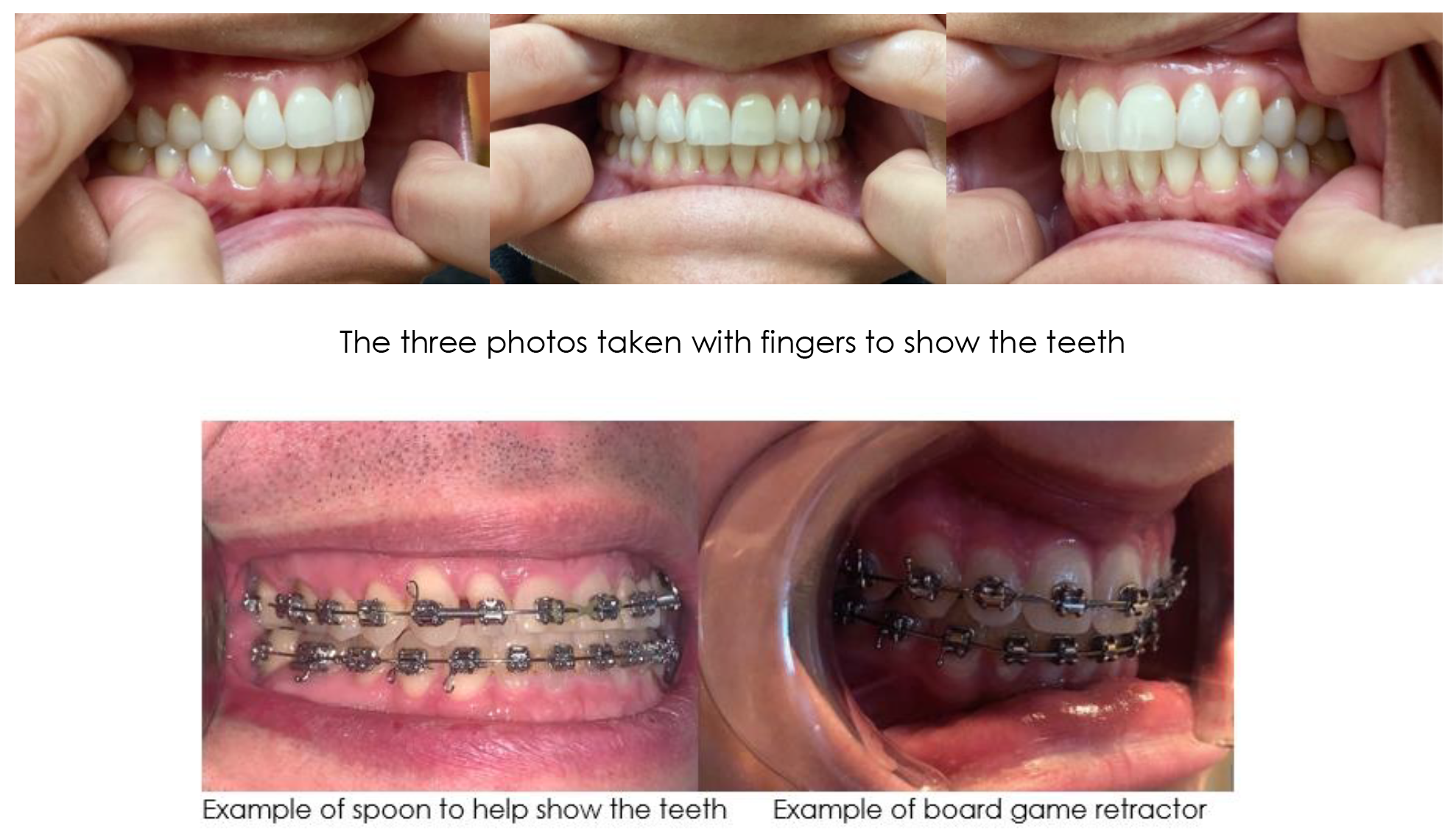 ---
New Patients
Please take our Free Online Consultation smile assessment to get started.
Photo Instructions for Virtual Visits